AVAILABLE GIVE-AWAYS TO WIN
At Chaos Hour we pride ourselves on growing a dedicated Gaming Community for the UK and Europe. We want to ensure that all our readers, viewers and players are rewarded for helping us achieve our goals. What better way to reward people than giveaways and free stuff!
Hosting a wealth of giveaways across all games and platforms we provide you the viewer and reader with a collection of awesome loot! Ranging from gaming keyboards to mouse mats, Character skins and downloadable content, to full games and even better than that board games!
This is not to add the massive amount of loyalty points, merch and artwork that we provide for each and every one of you.
CUSTOM CHAT COMMAND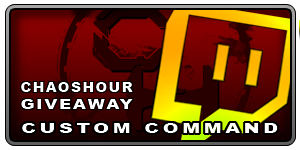 This Gives viewers a chance to personalise their Twitch experience with Chaos Hour. Get your Own Chatbox Command – With SFX and possible visual elements.
FREE MONTH SUBSCRIPTION
TO CHAOS HOUR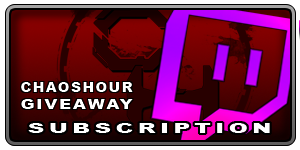 Bask in Emote glory as you get free subscription to our Channel. You will get bonus Loyalty points which will in-turn allow you to win even more stuff!
SINGED LIMITED EDITION PRINTS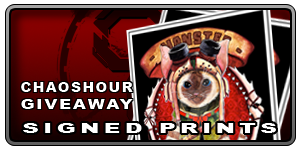 Created by the very own Chaos Hour Team. Win these lush and incredible quality Art Prints. Signed by the Artist and Team here at Chaos Hour.
We deliver to Europe as of right now – However in some Circumstances worldwide.
LIMITED CHAOS HOUR SHIRT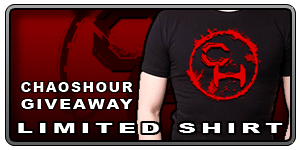 Win yourself a piece of Chaos Armour and wear it with pride as you support Chaos Hour. Shirts are available in most Sizes and will be delivered to you.
We deliver to Europe as of right now – However in some Circumstances worldwide.
STEAM GIFTS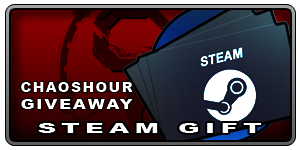 Delivered straight to your account. We're no strangers to helping our viewers stay connected by playing the games we play with us. These gifts may come in the form of free games, or Gift Cards.
Amounts of Gift Card may vary.
IN-GAME GIFTS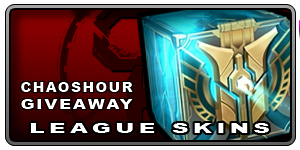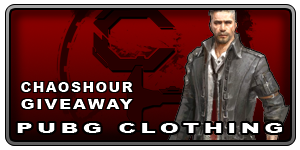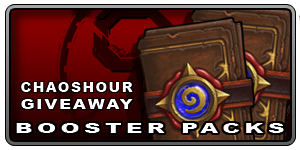 We often do give aways which involve in-game items. Whether it maybe League Skins, PUBG clothing, Hearthstone boosters, In-Game currency and more.
If you're lucky enough to win this entry then the decision of give-away will be up to you!